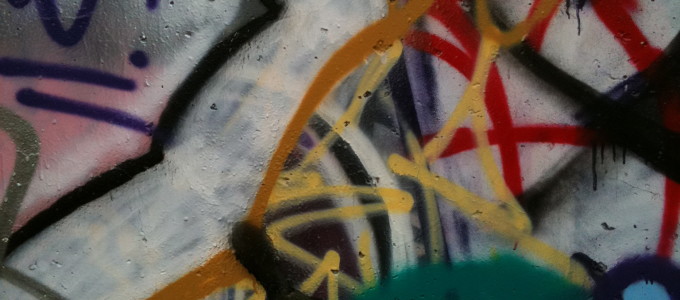 Don't cry for me Gluten eating people
I am writing this in response to a blog post I recently read. In it, the author is recounting  a dream they had about garlic bread. Seems innocuous, but the author, like myself, has celiac disease, and the dream described the horror and anxiety of eating something with gluten. I instantly understood and sympathized.
But then I had this overwhelming sensation. I wanted to yell and scream at the author. I wanted to tell them, "Get over it!" Not eating gluten is really not a big deal. I want others with celiacs—and those who have opted to not eat gluten as a lifestyle choice—to stop asking for sympathy. Stop writing about your loss of gluten like it's your lovers untimely death. And I want other celiacs to stop giving non-celiacs ammunition to chastise or stereotype us. Do not feed their fire.
Let others understand that we are healthier and happier on our unique diets. I want people to stop asking me, with shame and pity in their eyes, "Oh my god! What do you eat?!"
The same fucking things you eat dummy.
I am like a lot of people who have digestive disorders. There are multiple food groups I cannot tolerate. In addition to celiac disease, I am lactose intolerant; I am allergic to eggs; I am allergic to tree nuts, and I can't really eat rice or corn. I have innards made of porcelain. And you know what? I'm fine.
In fact, I'm more than fine. I am fucking fantastic. I have beautiful, blemish-free, wrinkle-free skin. I do not have a single gray hair. I have consistently maintained my weight for the last 10 years. I have incredible muscle tone, and I am strong—like really, really strong.
I sleep like a rock. I wake with ease. I got into bike accident about a year ago, I bounced back in a matter of weeks. I have no joint pain, and I have not been sick in so long that I can't actually remember when the last time I was sick.
So when you ask me, "So, what do you eat?" and you shame me cause you can't believe someone could live in this world without gluten/dairy/eggs/rice/corn/tree nuts, I'm gonna tell exactly how I feel. I feel fucking fantastic. I eat all the same things you eat, just homemade and free of offending ingredients.
And to all of you who need the world to validate your dietary decisions, stop. I can't listen to it anymore. Find the silver lining. Find the awesomeness in how healthy you are, whether you are gluten-free or not.
Read more